Art Show Postponed
The Marshall House Art Show planned for this autumn is postponed until spring 2020.
Artists who have entered will be appropriately notified of the new date and their fees returned.
The Marshall House is closed for the season
We will reopen in the Spring.
To be notified of our 2020 events please contact us.
Open House at The Marshall House
Historians, professional and amateur, and students..., everyone's particular interest is satisfied when visiting The Marshall House. Imagine treading on the very floor trod by the intrepid Baroness Frederika Riedesel or looking into the corner of the old stone cellar where she took refuge as cannon balls crashed on the floor above her during the horrendous week preceding the surrender of Burgoyne's army.

The Marshall House, listed on the National Register of Historic Places, is a private residence whose owners open their home to organized groups by appointment. Arrangements may be made by email to info@themarshallhouse.org or by telephoning 518-695-3765. A $10 donation per adult is suggested. Children are free.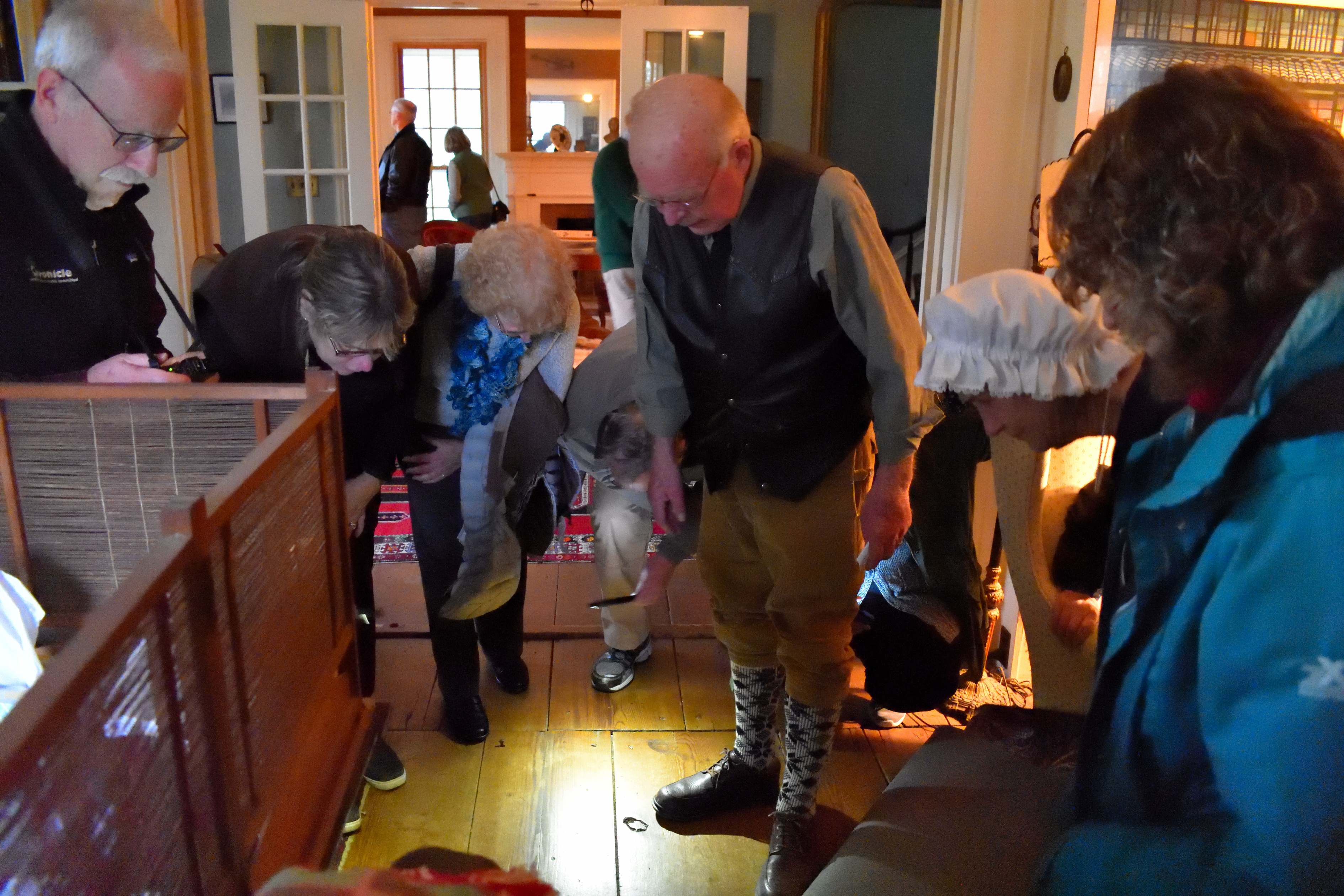 Owner David Bullard showing visitors the blood stains left by wounded soldiers when The Marshall House was used as a hospital during the retreat of the British forces following their defeat at the Battles of Saratoga.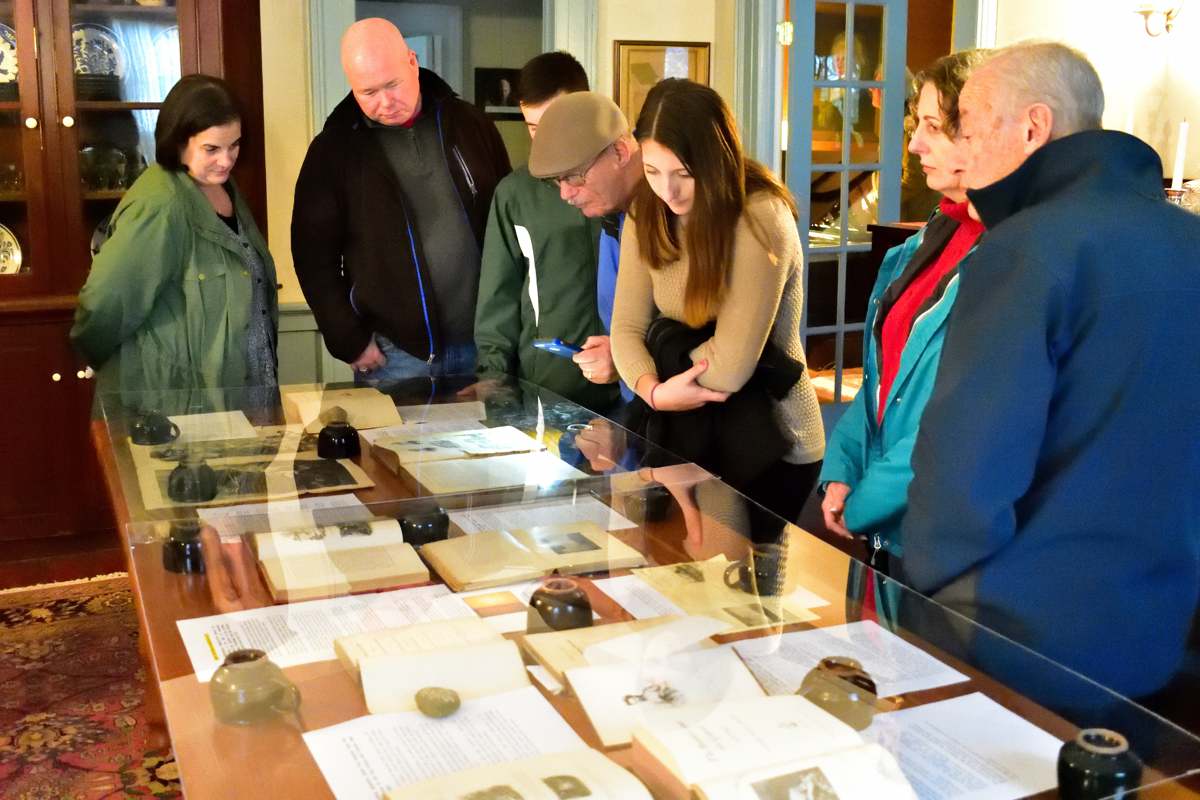 A book exhibit showing several nineteenth century books that mention The Marshall House as an early landmark of the American Revolution.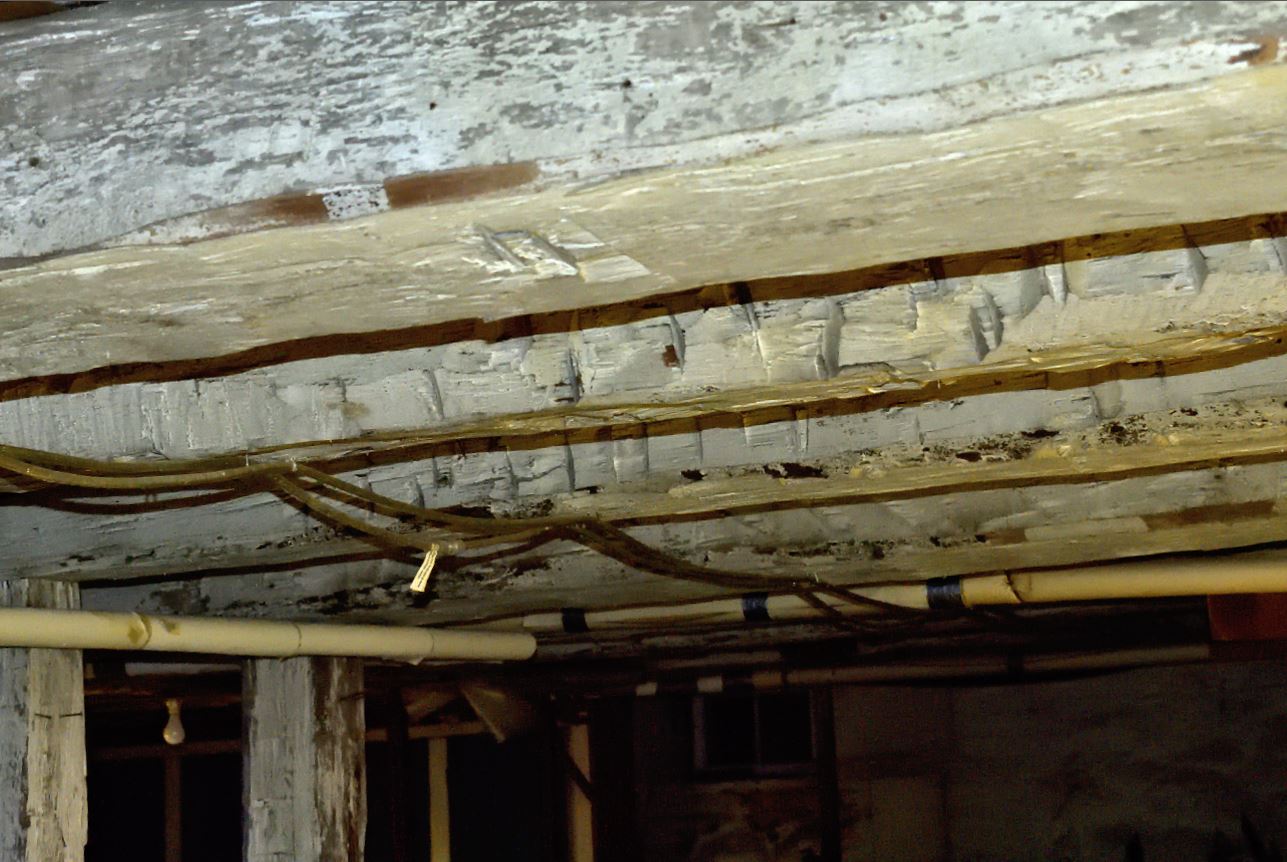 The cellar where Baroness Riedesel, her three little daughters and other women, children and wounded soldiers took refuge is always the paramount moment of a visit to The Marshall House.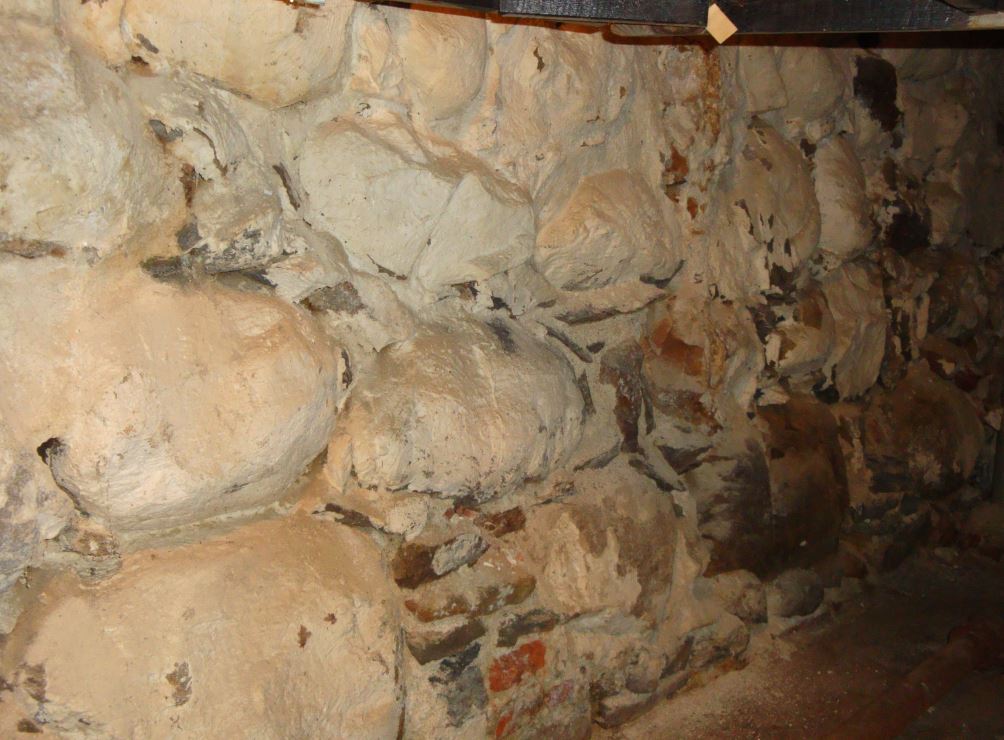 Against this wall, the Baroness tried to rest after caring for the wounded during their ordeal in The Marshall House.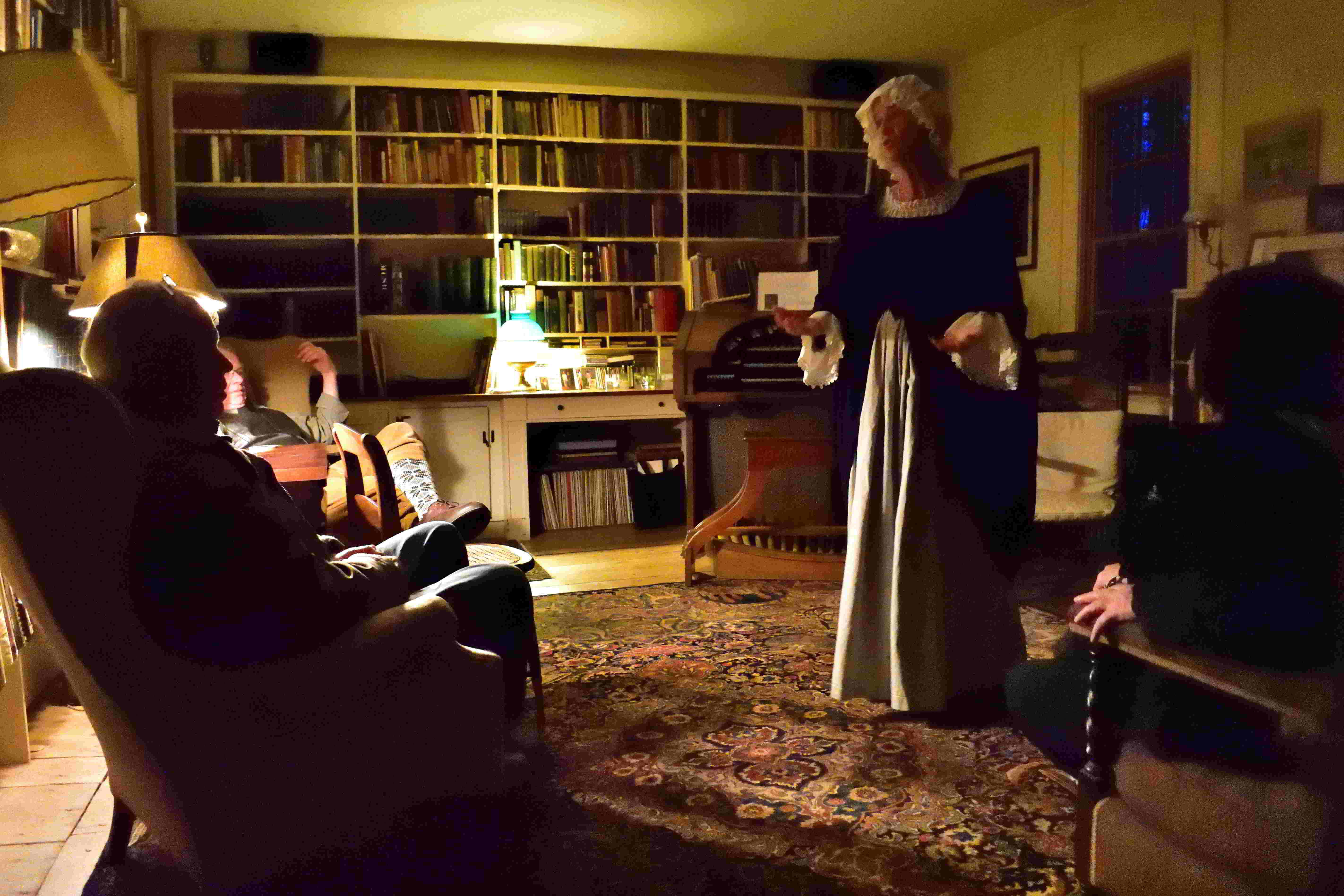 Debbie Bailey performs her popular impersonation of Baroness Riedesel in her 20-25 minute reenactment in the very room used as a hospital for wounded soldiers.