Thomas David Bullard 1930 - 2023
The Board of The Marshall House, Inc. expresses profound regret at the loss of David Bullard, friend and mentor.
David Bullard died February 19, 2023 at his home The Marshall House.
David's inspiration led to renewed action and remembrance of the events of America's War of Independence. Many visitors to the house were fortunate to learn from him stories of 250 years of history.
The Marshall family and The Marshall House, Inc. will continue to tell of the important events that occurred in old Saratoga during the Revolutionary War and in the times that followed.
Visitors to this website are invited to view the video narrative about David Bullard and his house. This video was completed a short time ago.
The second symposium Women in War was held in May 2023. We are grateful to Historians of Saratoga Town and County, and County governance for embracing this heritage.
Opportunities to visit the house will be posted on this website.
Please note the mailing address will now be P.O. Box 114, Schuylerville, NY 12871.
Open House at The Marshall House
Historians, professional and amateur, and students..., everyone's particular interest is satisfied when visiting The Marshall House. Imagine treading on the very floor trod by the intrepid Baroness Frederika Riedesel or looking into the corner of the old stone cellar where she took refuge as cannon balls crashed on the floor above her during the horrendous week preceding the surrender of Burgoyne's army.

The Marshall House, listed on the National Register of Historic Places, is a private residence whose owners open their home to organized groups by appointment. Arrangements may be made by email to info@themarshallhouse.org or by telephoning 518-695-3765. A $10 donation per adult is suggested. Children are free.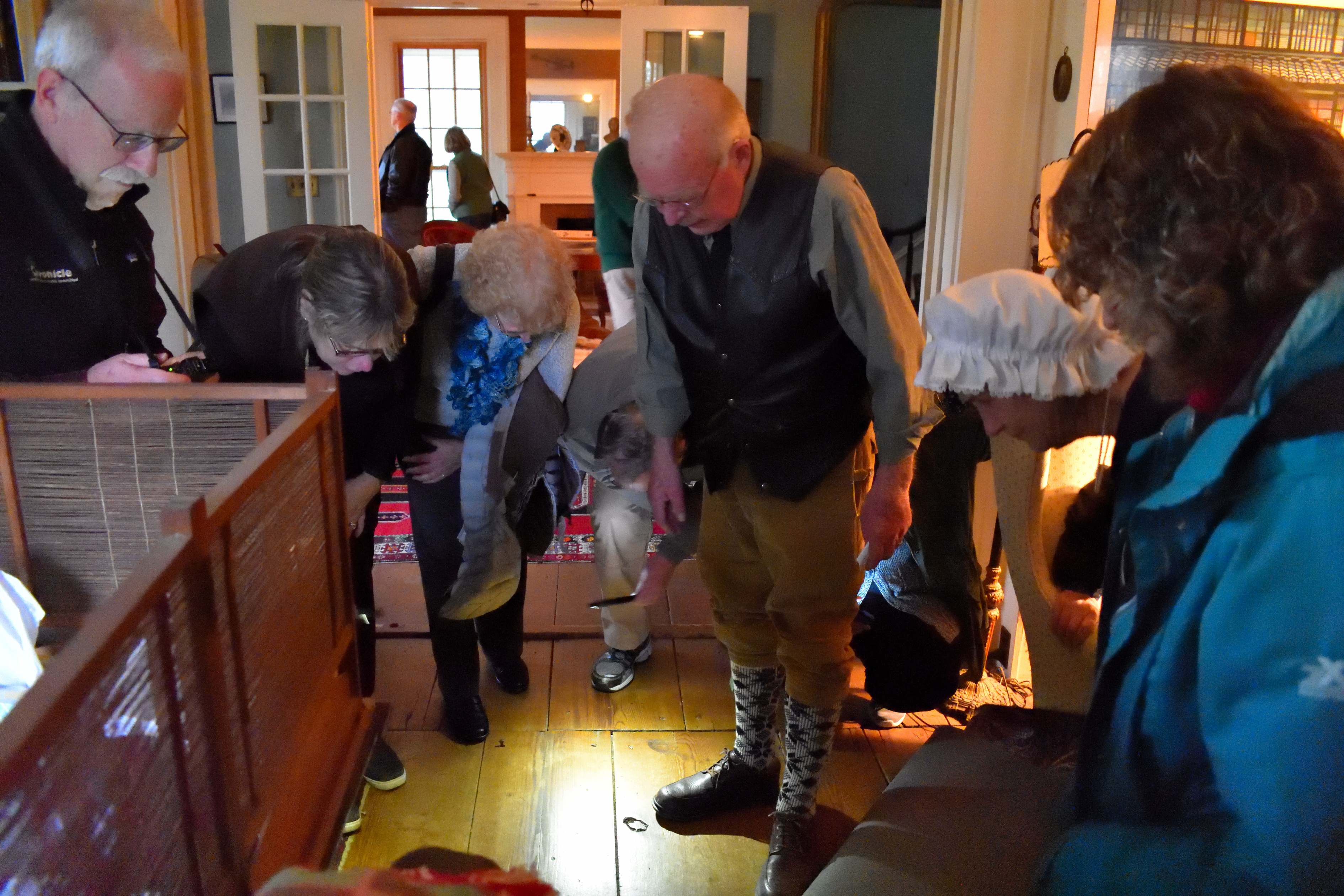 Owner David Bullard showing visitors the blood stains left by wounded soldiers when The Marshall House was used as a hospital during the retreat of the British forces following their defeat at the Battles of Saratoga.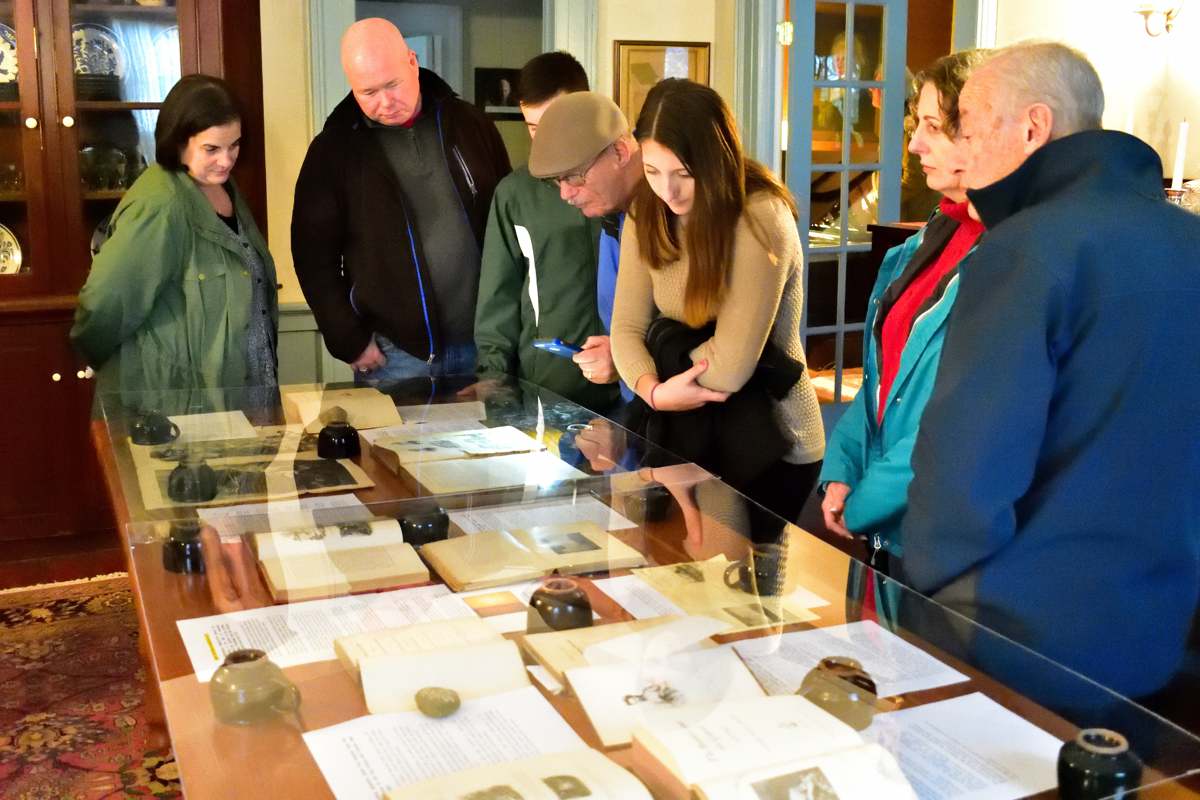 A book exhibit showing several nineteenth century books that mention The Marshall House as an early landmark of the American Revolution.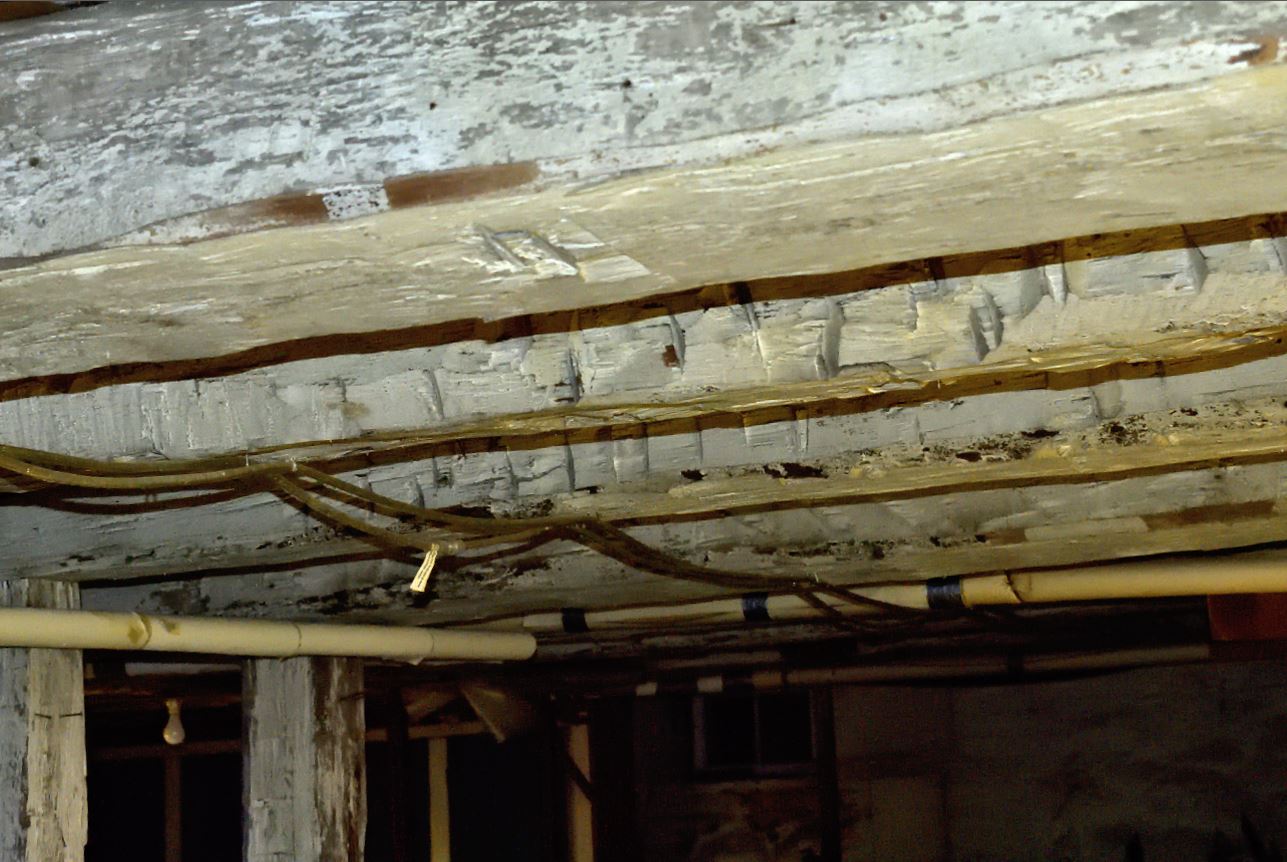 The cellar where Baroness Riedesel, her three little daughters and other women, children and wounded soldiers took refuge is always the paramount moment of a visit to The Marshall House.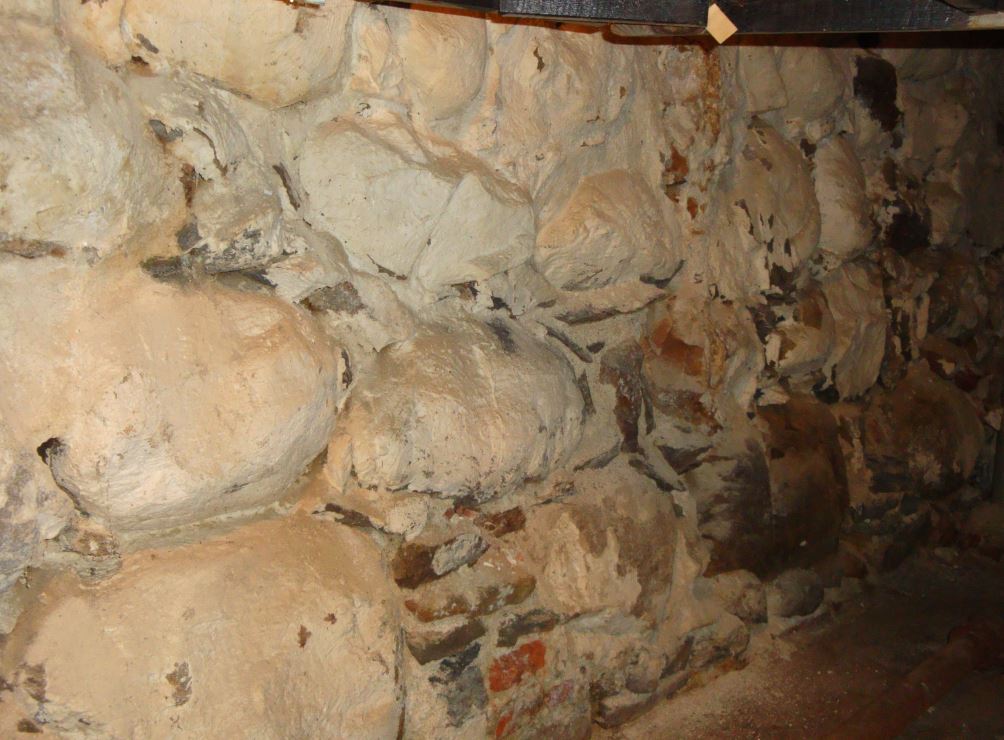 Against this wall, the Baroness tried to rest after caring for the wounded during their ordeal in The Marshall House.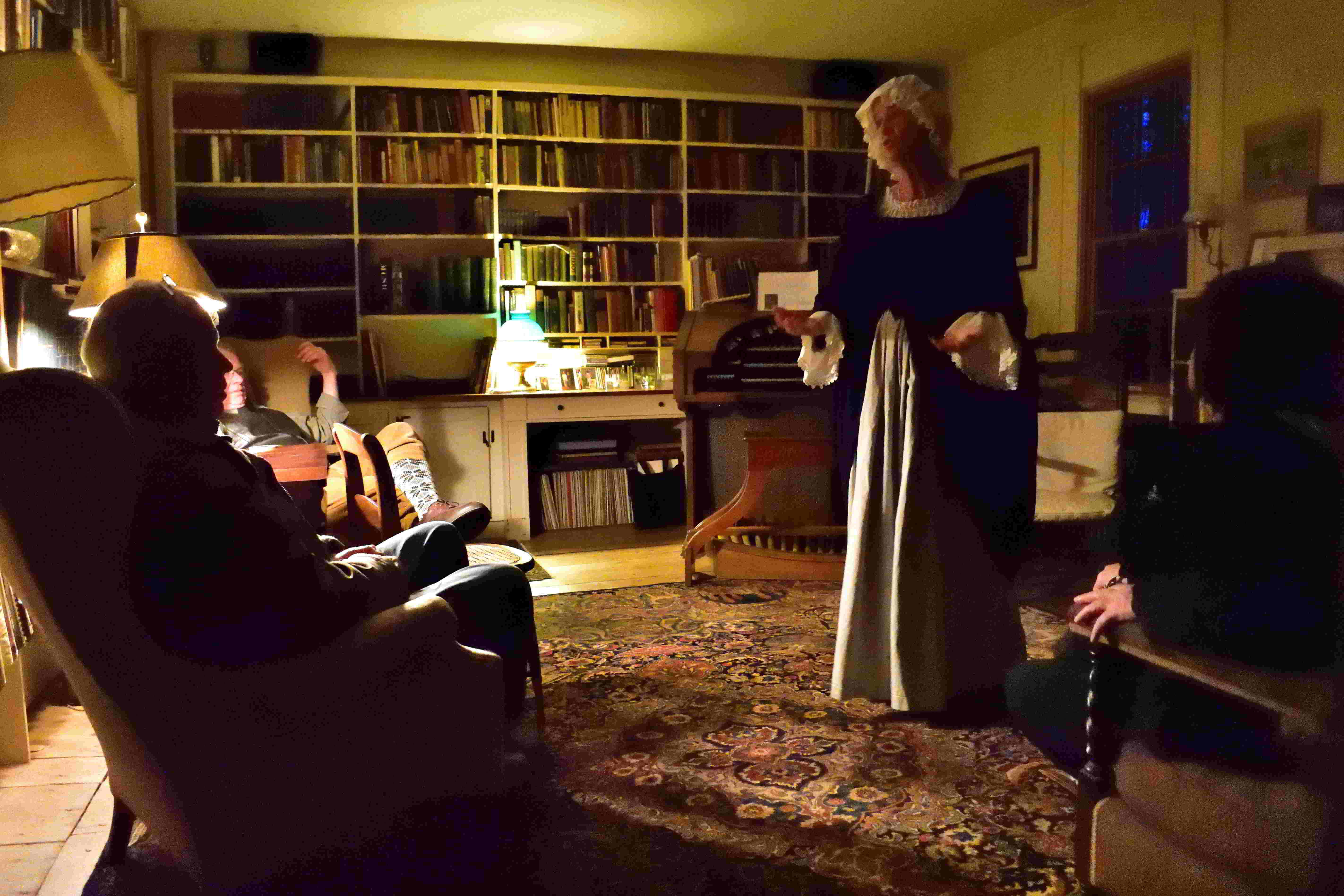 Debbie Bailey performs her popular impersonation of Baroness Riedesel in her 20-25 minute reenactment in the very room used as a hospital for wounded soldiers.