The Apple Cottage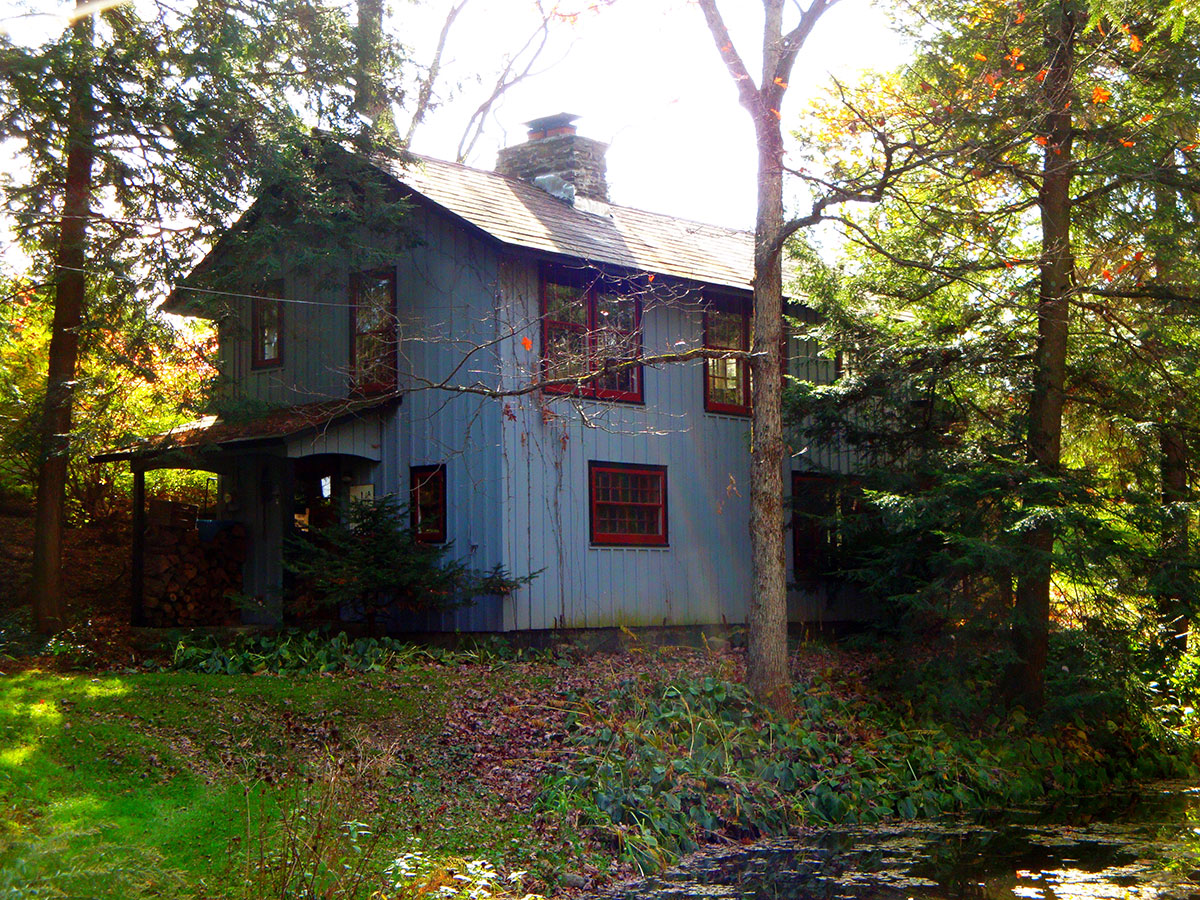 Apple Cottage from the pond
In 1957 a small two storey cottage was built beside a small brook, now dammed to create a pond in the woods, some thirty yards behind The Marshall House. This structure and its furnishings, some brought from the owner's homes in Kyoto and Tokyo, are inspired by Japanese domestic architecture.
Like its parent, The Marshall House, it is constructed of local materials. Within and without the walls are of pine, the ground floor is slate flagstone from a nearby quarry and the roof, too, is slate.
Interior features include a cryptomeria stair railing with mulberry balustrade and cherry false rafters from Japan supporting a sawali split bamboo mat ceiling from the Philippine Islands. The bedroom ceiling is covered with grass paper brought from Korea. On a sign beside its doorway "Apple Cottage" is written in both Japanese and English.
This winsome little house is used as an occasional residence, as a guest house and as a studio for the owner's wife, a well-known composer[1]. This secluded cottage with its pleasant associations is a lovely daughter of The Marshall House.


Click for full size pictures