The Lansing House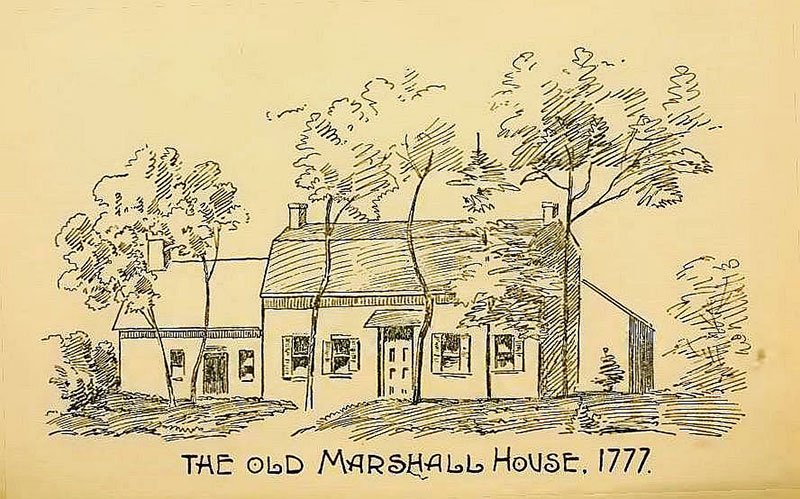 Sketch of the house in 1777
The Treaty of Paris, signed February 2, 1763, brought to an end the French and Indian War which had ravaged the northeastern colonies. Invasion and raids by the French devastated the upper Hudson River valley.

With peace, settlers returned and new families arrived, many of them enticed hither by the enterprising Schuyler family of then Saratoga who offered land on generous terms and ready markets for timber and produce. In 1770, six years before the outbreak of the American Revolution, one Peter Lansing of Albany began building (in 1770) what is now known to history as The Marshall House.

Lansing's ultimate purpose remains unclear. Several accounts suggest that his purpose was to install a family that would sustain itself by farming while collecting products for shipment downriver to Albany for marketing through his offices. Others say that Lansing intended a summer home.
Alas! The Revolution soon put whichever plan to naught. The house he had built, however, became the scene of events tragic and heroic that established it as an important landmark in our nation's history.

This site, then, tells the story of a remarkable old house and of the men, women and children, some famous, others obscure, who have dwelt here, some for a few days, others for generations. The Marshall House remains a witness at once truthful and gracious to the birth of our Republic and that which has passed since.


Click for full size pictures