Video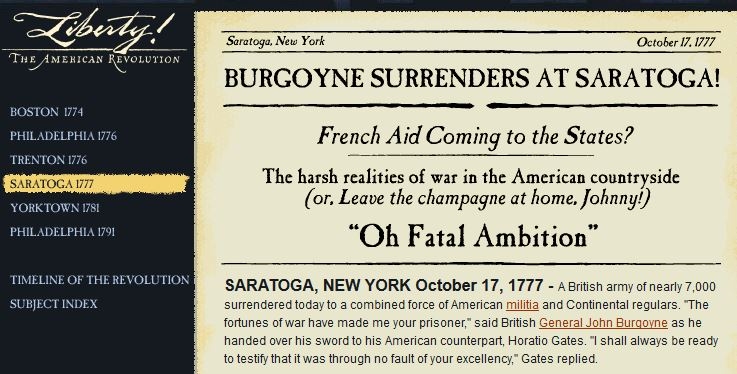 PBS' breaking news story in its fictional broadsheet, Liberty!
The Letters and Journals Relating to the War of the American Revolution and the Capture of the German Troops at Saratoga by the intrepid Friederike Charlotte Riedesel may well be the most complete and reliable account of the ill-fated British campaign to seize control of the Lake Champlain and Hudson River valleys in 1777, culminating in spectacular defeat at Saratoga.
In this PBS series Liberty! The American Revolution is offered the "Chronicle of the Revolution", along with "The Men and Women of Liberty" who, among others, fought in "Saratoga."
Through an actress, Baroness Riedesel recalls in this documentary her journey in Revolutionary America.
The links connect with the PBS website, an external site to The Marshall House website.